Obsidian Market Update 6/12/20
Good afternoon,
We hope you continue to be well this week, and have been able to enjoy what appears to be the start of summer.
In some financial news, the stock market continues to soar in a way that feels to some as it is disconnected from the rest of the economy. The Fed is buying types of bonds it never has in the past and has injected liquidity into the market. The Fed's balance sheet is currently at $7.16 trillion, the first time it has ever passed $5 trillion. We will continue to keep an eye on what is going on with the stock market and the economy and pass relevant information on to you.
This week, as part of our efforts to give you a sense of Team Obsidian, we want to introduce you to Todd Feldman.
Tell us about your role at Obsidian.
My role here involves a lot of different things. I do a little bit of business development and relationship management. I work with clients and do their reviews, present plans, and provide any assistance to our client's needs.
I also do public speaking and seminars for business owners. I enjoy teaching and promoting Obsidian and how we can help people achieve their life goals.
How long have you been with the company?
My anniversary date is coming up! It will be four years next week.
What got you interested in this field?
When I was in college at Penn State, I wasn't sure what I wanted to do. So I would visit friends who had graduated and learn about what they did, sort of along the lines of shadowing. I'm a people person, at my happiest in front of other people, learning about who they are, what makes them tick, what makes them successful, understanding the whys behind what they do.
I fell in love with helping people manage their wealth. It was a way for me to stay in front of people and learn a whole lot by listening to everyone's stories, and I get to help them succeed financially.
What is your life like outside of work?
I have one son, Ethan. He just graduated high school. He's going to be attending Salisbury University in the fall–we hope he gets to participate in person. I'm very much into sports. I was an avid soccer player growing up, and now I play flag football with some neighborhood guys. I like to play golf and work out.
One of my bigger passions right now is cooking. I love cooking. It's like therapy for me. One day when I have more time, I would love to take classes and dive into that. Not as a new profession but to have fun with it. I like to travel and try different things, and then recreate them, make a different version of something I've tried in another city or another country.
How has the COVID pandemic affected your work/life balance?
For me, being more outgoing and extroverted, it hasn't changed my work life at all other than making adjustments to our schedules and ensure we're following health and safety guidelines. Though, I've always found a way to weasel myself to being in the office. I wouldn't say I like staying at home. I've been able to keep in my routine completely. I get up at 5:30 and work out, and then I'm in the office by 8:30. I'm still putting on a suit to go to work. The routine has been stable. While I'm pleased we can continue to serve our clients using Zoom technology, I miss the interaction of in-person meetings.
Outside of that, because of COVID, when I get home, I can't go over to a buddy's house or a restaurant or have happy hour as I used to, of course. I miss that a lot, and I'm also cautious about safety. So, I'm looking forward to things reopening when it's safe.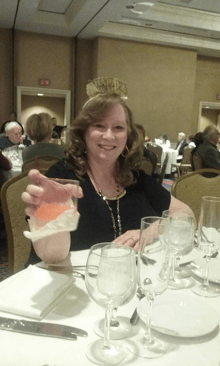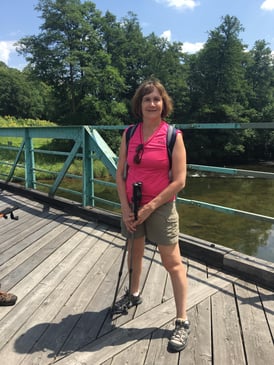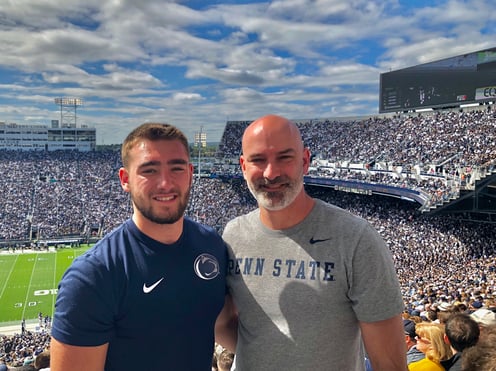 Pictured left to right are Patti Copley, Pam Flick, and Todd Feldman.
Past performance is no guarantee of future results.  Securities offered through Triad Advisors, member FINRA/SIPC. Advisory Services offered through Obsidian Personal Planning Solutions, LLC. Obsidian Personal Planning Solutions, LLC, and Obsidian Personal Planning Solutions, Inc, are not affiliated with Triad Advisors.
Subscribe to our weekly newsletter